It's Never too Early to Plan Your Estate,
If You Want to Keep the State Out of Your Business.™
Grace St. Clair, Esq., is an independent attorney serving individuals, couples, business owners and families who need assistance with planning their estates and protecting their assets to avoid family arguments and unnecessary government interference in important decisions.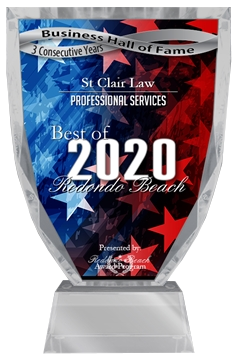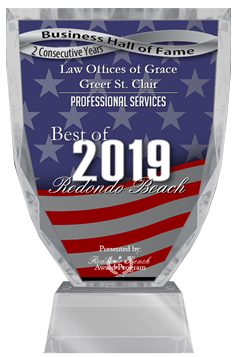 You Need to Partner with a Compassionate and Responsive Attorney
Grace's sensitive approach along with her uncompromising ethics instills confidence and trust in her clients, whom she is grateful to be able to serve in this important area of law. Grace is extremely responsive and attentive to your personal needs and wishes.
Learn More about Grace's Accolades, Affiliations & Accomplishments
Get Our Free Article
Sign up to receive our latest news via email and get immediate access to our free web article,


"Keep Your Estate From Becoming a Ticking Timebomb"

.
Office Address:
2312 Artesia Boulevard
Redondo Beach, CA 90278
Office Hours by Appointment

Get in Touch:
Phone: (310) 374-5479
Fax: (310) 374-5161
Peaceful Tranquility Amond Artesia Hot Spots